Havering is one of the few London boroughs that have seen a strong rise in house prices in the last 12 months. Located on the outskirts of London, just inside the M25, it is one of the few goldilocks zone of London right now – not too expensive and not too disconnected from the city. Havering's unique position means that it is attracting the interests of those looking to escape the living costs of central London, whilst still maintaining easy access to it. With this in mind, we've compiled a list of all the travel links in Havering so that potential buyers looking at the area know just how well connected our borough is.
District Line
Hornchurch, Upminster, Upminster Bridge & Elm Park provide District Line tube access into London. They are situated at the start of the line, so those looking for a seat on their morning commute are in luck. The trains themselves are a new model that drops separated carriages for fully-interconnected walk-through carriages, allowing better ventilation and more space for people so that rush hour doesn't have to be as squashed. A full map of the line can be found below.
Journey time from Hornchurch to Tower Hill – 39 minutes
TfL Rail
TfL Rail covers Romford, Gidea Park and Harold Wood station, providing a direct line into London Liverpool Street – one of the major rail hubs of London situated in the heart of the city. This line also provides easy access to Stratford and the Westfield Shopping Centre.  A full map of the line can be found below.
Journey time from Romford to London Liverpool Street – 29 minutes

C2C Line
The C2C line provides an alternative, faster way to London for those near Upminster Station. The onboard facilities include heating, air conditioning, free WiFi, and toilets. Those looking to escape the hustle and bustle of the rush hour may also find this line to be slightly less crammed. A full map of the line can be found below.
Journey time from Upminster to London Fenchurch Street – 23 minutes

Crossrail
Havering is one of the first boroughs to receive the Crossrail trains. The fleet of 66 trains will provide walk-through carriages, air conditioning, and space for up to 1,500 people per train. These trains are due to go into service between London Liverpool Street and Shenfield this month, with the full line gradually opening over the next 2 years. Crossrail will provide direct access into London, offering those that currently use TfL Rail the chance to go directly to stations in central and west London, rather than switching trains. A full map of the line can be found below.
Journey time from Romford to Tottenham Court Road – 32 minutes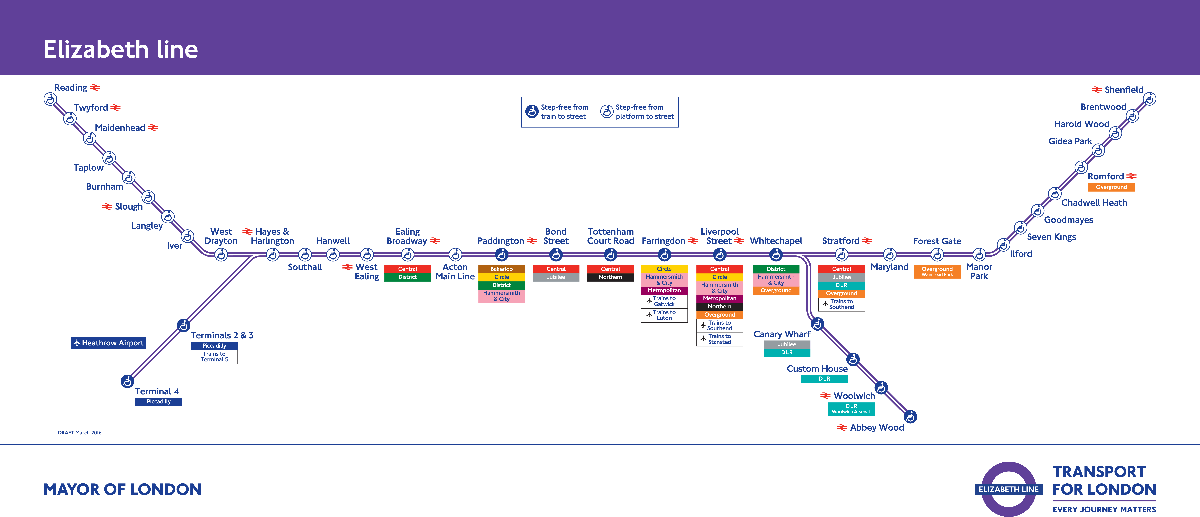 These travel links are an invaluable part of the Havering infrastructure and are responsible for the booming property prices we are seeing in the borough. As a comparison, if we look at average house prices in May 2017 for the neighbouring inner-London Borough of Redbridge, they come in at £472,076, compared with an average house price of just £404,657 in Havering. This difference of almost £70,000 makes Havering 15% cheaper, despite the fact that it is less than a 10-minute train journey away.  Havering house prices also increased by 0.6% more than Redbridge did between May 2016 and May 2017*, which we believe is due to people taking advantage of the affordable properties & numerous travel links our borough provides.  Crossrail has also helped increase house prices in Havering by 48% in the last 5 years, and we believe that its position in the goldilocks zone of the London property market will help house prices continue to rise across the borough.
If you'd like to discuss house prices in your area or would like to take advantage of our free market appraisal service, please get in touch.
* Source: Rightmove Property Index, May 2017