Havering's

fixed fee

estate agent
No commission. Pay Now or No sale, No fee
Pay Now
£1,800
(inc. VAT)
No Sale, No Fee
£2,800
(inc. VAT)
What's included in this price
Choose between Pay Now or No Sale, No Fee (don't pay a penny until your home is sold)
Ads on Rightmove, Zoopla, Primelocation, OnTheMarket.com & Chalkstreet.co.uk
Buyers screened and registered
Professional offer negotiation
Dedicated Sales progressor
Unlimited Accompanied Viewings
Matterport 3D Property Tour
Ask our agents to take photos
Demand that you use our conveyancing services
Charge you for a floor plan
Play games with our pricing
Rated Number 1 Agent in Hornchurch 2018, 2019 and 2021 by British Property Awards
Rated Number 1 Agent in East London 2018 By British Property Awards



The average Chalk Street customer: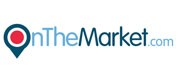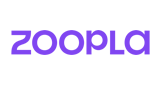 See how much you can save
What's your property worth?
Estate agent's commission (+VAT)
You could save up to:
£
When you sell your home with Chalk Street
Based on our Pay Now option of £1,800 including VAT
A new type of estate agent for Havering
When you sell your property with Chalk Street, you get the best of both worlds. The presence, local expertise and attentive service of a high street estate agent, with the much lower selling fees you'd expect from an online agent. Essentially we're what's known as a hybrid estate agent but the service you get from Chalk Street is above and beyond what you'd find from many others. We pride ourselves on outstanding customer service and with us you get total transparency.