Ensuring the safety & wellbeing of our clients and staff as the UK housing market restarts
As part of the Government's plan to start bringing the country back to some sort of normality, they announced that the housing market would restart by allowing estate agents to reopen from 13 May 2020. This means viewings and house moves can resume immediately, of course subject to social distancing and safety rules.
Unlike a number of other estate agents, during the lockdown we have retained all of our staff, so we are now in an extremely strong position to adapt to these changing work conditions – which will mean the marketing and sale of your property without disruption.
We have put this guide together, to explain how we will be working at Chalk Street on reopening our office, and what this means for our clients and staff.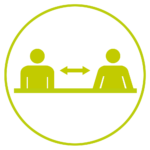 Our office and staff
Since the start of the lockdown on 23 March, we have remained open with all staff working from home.
From Monday 18 May, we are reopening our office – with a reduced number of staff – while our remaining staff continue working from home.
Our office-based team will be provided with adequate Personal Protective Equipment (PPE) such as hand sanitisers, masks, and will adhere to social distancing guidelines. The office will remain closed to the public during this time although we will be able to accommodate urgent matters (by appointment only).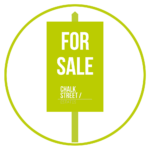 Selling your home
If you are looking to sell your home, one of our team will talk you through the various options to market your property including virtual 3D tours, the valuation process and our safe system of working with respect distancing guidelines when visiting your property for valuation and photography purposes.
The safety measures we are adopting exceed the minimum standards required by the Government's guidance for working in other people's homes – including wearing disposable gloves, face masks and using hand sanitiser/antibacterial wipes before and after each visit. All paperwork including contracts will be sent electronically.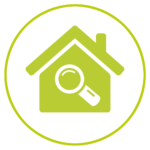 Viewing properties
We recommend that online virtual viewings are considered in the first instance, with physical viewings only taking place where there is serious intention to rent or buy.
The 2-metre social distancing rule will apply on all physical viewings. However, where social distancing is not possible and the visit is within an enclosed space, a face covering should be worn. The householder is responsible for cleaning and sanitising surfaces, opening all windows and internal doors to ensure maximum ventilation and allow access to handwashing facilities and ideally separate towels/paper towels.
If any member of either the household being viewed, or those visiting to view the property are showing any symptoms of coronavirus or is self-isolating, a physical viewing will not be allowed.
Once the viewing has taken place, the homeowner should ensure all surfaces, for example door handles are cleaned with standard household cleaning products and towels disposed of safely or washed as appropriate.
Continued strength of service
While the Government's guidance states that this is not yet a return to normality, as with everything across the UK, the way we live and work will need to change, at least for the time being.
That being said, at Chalk Street we still have a full-strength team and have adapted with new working measures in place. Ultimately this means we will provide you with a seamless service when marketing and selling your property.